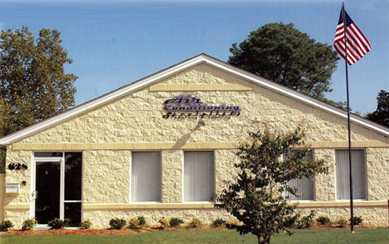 Headquartered in Portsmouth, Virginia, Air Conditioning Specialists was established in 1997 and is a fully licensed, insured and experienced heating and cooling company. We strive to provide our customers with the quickest, most efficient HVAC service and installation. Our workmanship, along with the highest quality of home and business products available, ensures the dependable performance of your HVAC system and your family's comfort year after year. Our staff welcomes the opportunity to serve you, and looks forward to building a long-term relationship. Our success is dependent upon 100% customer satisfaction and the referrals we receive from our many satisfied customers.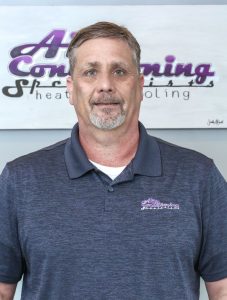 Brian oversees warehouse operations, assists with daily operations of the company, and approves company purchases or all invoices before being filed. He is honest, loyal, professional, and polite. He makes sure customers have a peace of mind. He has been in the industry for 11 years. He enjoys fast cars and going to the racetrack, as well as the beach and church on Sundays with his daughter. He currently resides in Norfolk, and supports the children at St. Judes, CHKD, Shriners, Nobelmen, and YSC.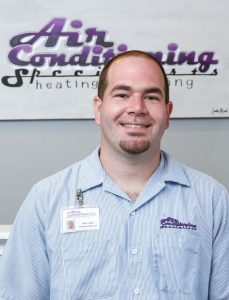 Cory has been in the industry for 6 years. He is very informative, clean, and attentive to detail. He enjoys writing, recording, and producing music. He likes hanging out with his family, cooking out, and shooting pool. He currently resides in Portsmouth.
Bill has been in the industry for over 25 years. He is friendly, professional, and very organized. He takes pride in whatever he does. He enjoys NASCAR, the Redskins, and anything car related. He likes yard work, the beach, and spending time by the pool. He currently resides in Gates County, NC. He supports all cancer and lupus research, as well as St. Jude Children's Research Hospital.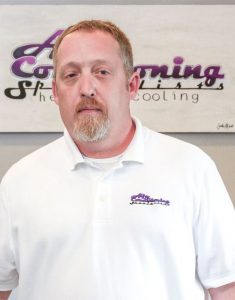 Rob's job includes outside commercial and residential sales. He is known as honest and laid back and works hard to make his customers happy about their project. He has been in the industry for 26 years and holds a Mitsubishi Certification, Trane Certification, Generac Certification, and a Climatemaster Certification. Rob currently resides in Chesapeake, and enjoys spending time with his family and playing with his band doing benefit concerts and is involved with the Wounded Warrior Foundation.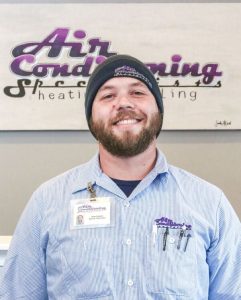 Ryan provides comfort and happiness to all customers by taking the time to answer all questions and concerns. He is known for his attention to detail, commitment to quality, and pride in his work. He has been in the industry for 13 years and is constantly improving skills and committed to making a better tomorrow. Ryan currently resides in Chesapeake and enjoys psychology and philosophy and spending time with his family.
Dennis has worked in the industry for 7 years and serves as the Warehouse Assistant. As retired Navy, he likes being around people and being part of a team. He focuses on permits, parts, and working with each member of the Air Conditioning Specialists team. He currently resides in Chesapeake and enjoys his family and golfing. He is also involved with the SPCA and Military Service Organizations.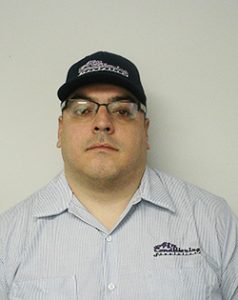 Kevin is extremely knowledgeable in troubleshooting and repairing HVAC systems.  He enjoys any challenge where he can expand his knowledge in the HVAC industry and pass that on to customers.  Originally from Michigan, Kevin currently resides in Virginia Beach and enjoys boating and fishing when not working.
If you call AC Specialists for maintenance on your HVAC system, chances are Tiffaney will be there to answer your call. Her penchant for great customer service often has her following up with customers to ensure their needs were met to the highest standards. She takes the time to make sure you get the right answers to your questions. In addition to her work, Tiffaney loves spending time at home with her family watching movies. Born and raised in Gloucester, VA she now lives in Chesapeake with her family.